Choose One of our Standard Layouts or a Custom Designed Interface
We feature industry specific widgets as well as a completely custom solution.
Virtually anything in Montage can be customized! Customizing the content on your Montage Board can take two paths. You can add your own content and maintain that content by logging into ANDI. ANDI is a very powerful tool utilized to add, delete, change content on your displays. If you choose, you can also rely on our Design Team to create beautiful, consistent graphics to maximize the professionalism and effectiveness of Montage.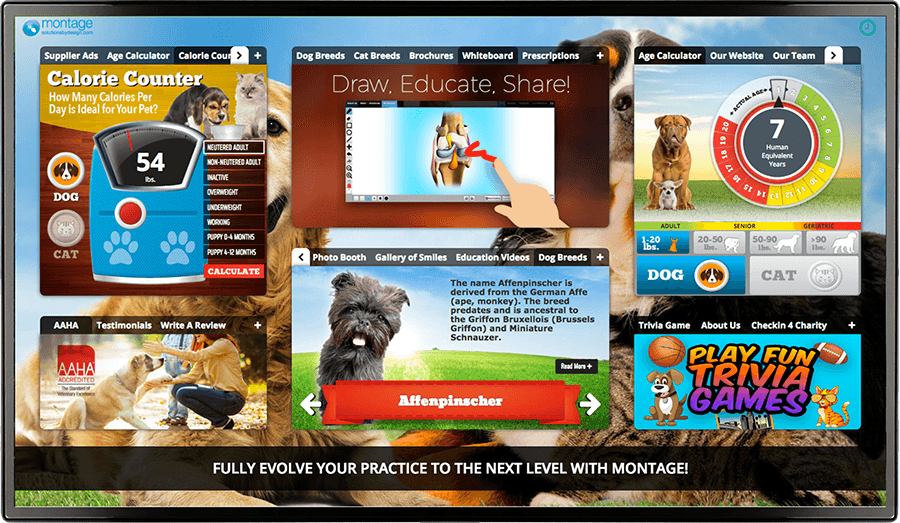 Standard Veterinary Interface